Zhuzhou Lingchuang Cemented Carbide Tools Co.,Ltd (here in after reffered as LCT) is a Chinese company which established in 2008 located in Zhuzhou City,Hunan province,China where is famouse in the world for its tungsten carbide industry. lCT is a professional manufacturer of Cutting Tools and Carbide material. it has specialized in the Design and Manufacture of High-Quality Cutting Tools & Carbide material. Having more than thousands different kinds of items and huge stocks. Sieeso has a key product line for tools and material with advanced equipment and instruments.
50% of our products provide as OEM project for world-class cutting companies and 50% to do as our own brand. Our products have been sold to all-around the world, Such as Russian, Turkey, Europe, USA, Mexico, Vietnam, Thailand, India, Malaysia, and so on.
The APKT 1604 is a single sided 80° parallelogram milling insert, with a 16mm cutting edge and is approximately 4mm in thickness. The APKT1604 is a milling insert for use with milling tools operating the 4mm torx screw clamping system. The inserts is supplied in a general-purpose grade designed to cut most materials including, stainless steels, mild steel, brass, bronze, aluminium and cast iron.
This inserts is for use with torx screw clamping milling tools
ISO Type: APKT160408-DPMX
Dimension(inch): L=0.704, I.W.=0.367, S=0.227, d=0.173, r=0.031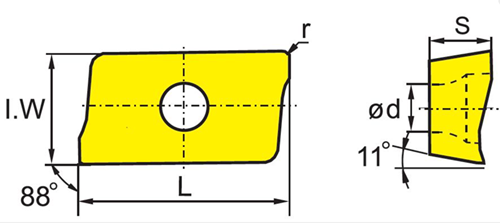 Workpiece Material (ISO): P10-P30, M10-M30,
Application: With advanced PVD nano coating on ultrafine carbide, this insert has strong cutting edges and offers high wear and buildup resistance. It is ideal for semi-finish milling at high speeds of a wide range of materials, particularly stainless steels and high-temperature alloys.
Chip Breaker:DPMX
For Semi-finishing for P and M.
Grade: DW2025
Coating:nc-TiAlN nano PVD coating on ultrafine-grained carbide with high strength and toughness, a Nano Coating grade
Grade Description: PVD coating grade for finishing of stainless steel.Suitable for relatively small workpieces which require high surface smoothness. Superfine TiAlN nano coating added with wear-resistant and heat-resistant rare elements has high hardness and excellent heat-resistance, providing effective protection for the cutting edge. Special coating technology ensures stronger combination of coating and substrate. It is suitable for extra finishing of stainless steel.
Note: Product sold in packs of 10 units.
Click here to APKT main page.
Our plants and equipments: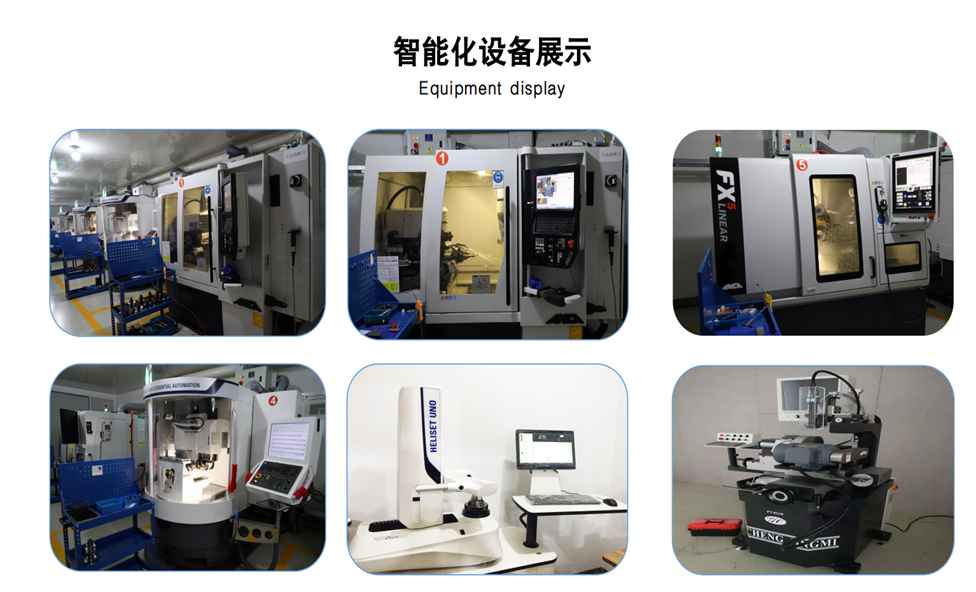 Contact us without any hesitate,our staff worked for 7*24 hours.
Contact Person:

Jennifer

Email:

Tel/Wechat:

+86-186 5202 9326

Address:

D3-05 Automotive Component Park,

No. 1986 Taishan Road Zhuzhou, Hunan, China
Wechat: