CMOC wins APT stcoks of Fanya Metal Exchange by bidding
CMOC won the bides at a price fo RMB3,268,260,380(USD461,123,706) with the unit price standing at RMB115,338/t (USD16,273/t).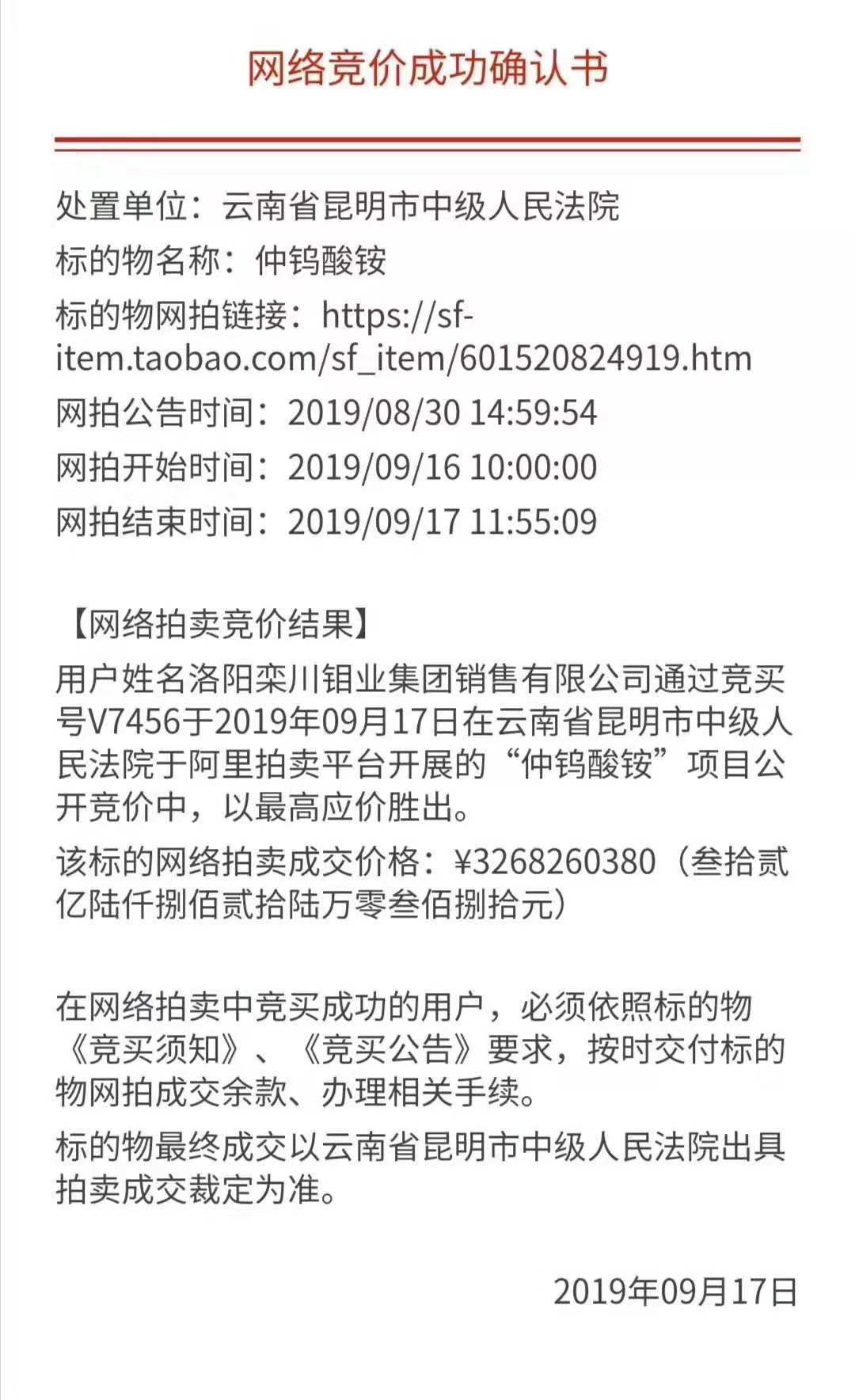 The bidding result has infulence the Chinese tungsten powder market, all material and products factory are keep waiting-and seeing attitude.
The manterial facotry were shorten their valid date of quotation, even some factories were stop quoting for price rising.
LCT CARBIDE suggested, if the clients needs the tungsten carbide products should set up the price as soon as possiable.