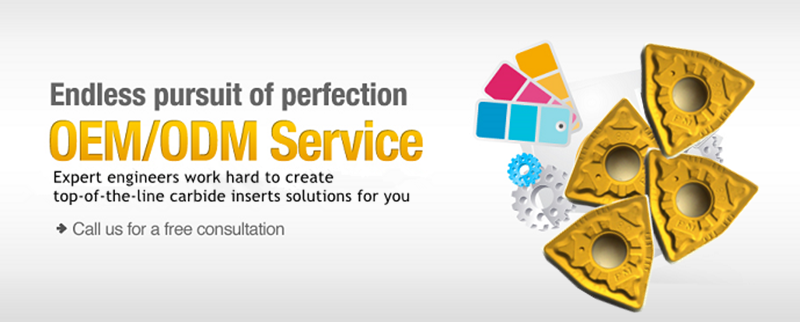 Together we create the best solution
We provide unmatched experience and customer service with complete confidentiality. We have a proven track record of over 10 years in the carbide inserts manufacturing industry.
Our OEM services pair your blueprints and designs with manufacturing capabilities to make your product a reality.
Any products - any design - any compliance - any industry,small - medium - high quantities are welcome.
if you have specialize request, you can provide specifications of what you need in detail, files in CAD or sample please sent to jennifer@lctcarbide.com
OEM Process
Sent us your sample, CAD print or hand sketch, we design and program it on our CAM workstation and view it in real time 3D. Discuss and design the suitable geometry to meet customer's application. Send over a image of the tool for final review and approval by customer before manufacture.
Additionally, we will provide you with the expert support you need when implementing your specific concept on site – anywhere in the world! Any question, contact: jennifer@lctcarbide.com
Our OEM Service include (not limited to ):
1 Free design
2 Free samples test
3 Determination of cutting data and calculation of machining times
4 Calculation of machining costs per piece
5 Projection of tooling costs per piece
6 Calculation of performance (cutting forces, spindle power, torque moment)
7 Support during final acceptance and commissioning runs