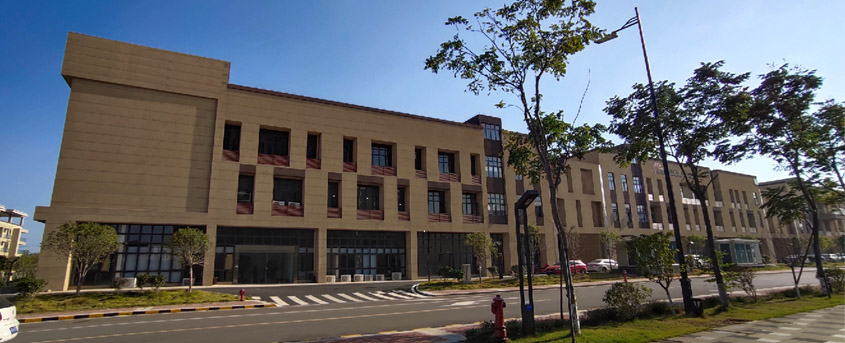 Zhuzhou Lingchuang Cemented Carbide Tools Co.,ltd - Your competent partner for CNC cutting tools -
MADE IN CHINA
ABOUT US
Zhuzhou Lingchuang Cemented Carbide Tools Co.,Ltd((here in after referred as LCT) is a Chinese company that started operations in the year 2008 located in Zhuzhou City Hunan Province where is famous in the world for its tungsten carbide industry.
LCT CARBIDE started business as the distributor for famous cutting tools brands such as ZCCCT,Sandvik,Walter,Seco,Mitsubishi,Toshiba,Korloy and Teagutec for domestic markets as the beginning.
After years successful operating,we built up our own carbide inserts factory in 2013.Equipped with the latest facilities and units, Our manufacturing facility conforms to ISO-9001 standard.Our continuous investment in state of the art pressing, sintering and grinding equipment, highly trained personnel and a proven manufacturing process properly positions us for the future. Our commitment to quality products and quality relationships reinforces our belief that our customers remain our most valuable asset.
In order to meet the clients growing requests and to be the one step cutting tools solutions supplier,we now cooperated with two strategic partners in the form of bought stocks or contracts to expanding our products range to :solid carbide endmills and twist drills and special cutting tools.
LCT CARBIDE has set up a stock-house in Hebei Province North China,with thousands kinds of stocks ,it makes LCT CARBIDE could delivery all kinds of itmes in a very short time.
Now LCT CARBIDE is able to supply as following cutting tools:
1 General turning and milling inserts,(in carbide and cermet.)
2 Solid carbide endmills,(in carbide and cermet.)
3 Solid twist carbide drills,
4 Special cutting tools ,such as flow drills,water cutter(Jet).
LCT Carbide's products are widely used in the Aerospace,Energy, Automotive, Defense and Medical manufacturing industries.50% of our products provide as OEM project for world-class cutting companies and 50% to do as our own brand "Meteorite". Our products have been sold to all-around the world, Such as Russian, Turkey, Eurpon , Mexico,Brazil, Vietnam, Thailand, India, Malaysia.
As an ISO 9001 certified company, LCT ensures all the aspects of development (design), production, sales and services to comply with the highest international standards for design and manufacturing excellence.
Customer satisfaction is our number one priority. Our knowledgeable, friendly sales staff are always available to answer your questions, provide technical information, and help with special orders. Outstanding service, quality tooling and competitive pricing are what you can expect from ZHUZHOU LINGCHUANG CEMENTED CARBIDE TOOLS CO.,LTD.
Don't hesitate,contact us right now.Whether you have a complex material, LCT carbide has method to help you "Successfully Make Your Products".