PVD COATING
•PVD coating prolongs tool life under the same cutting conditions compared to uncoated carbide.
•Coating of tools with sharp edges is possible without softening or changing the edge quality of the substrate.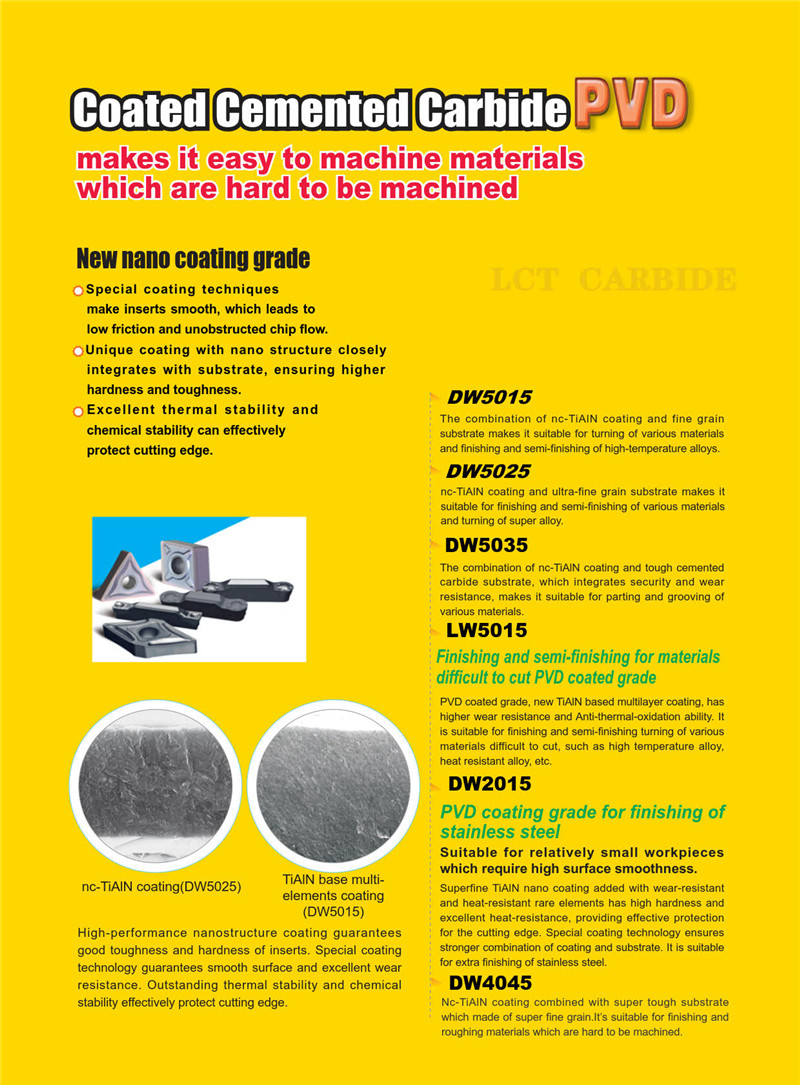 CVD COATING
•Special tough fibrous structure improves wear and fracture resistance.
•It covers a wide application range and thus reduces the number of tools required.